Double Dare by Rhonda Lee Carver
Publisher: Lyrical Press
Genre: Romance, Erotica
Length: Short Novel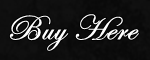 Review Copy Received from Publisher

Summary:

Zoe has a problem and his name is Lieutenant Jagmeyer.

Zoe Carmichael has one true love—work. But a satisfying career doesn't sate her desire for steamy Lieutenant Jagmeyer, a career military firefighter. He's as anti-relationship as she is, if not more. She sees in him the perfect opportunity for companionship without commitment.

Things, however, don't always work out as one plans.

When Jag becomes Zoe's protector after a death threat against her life, unbridled passion pulls at them both. Can Zoe resist falling for Jag who wears his hardcore badge for everyone to see? Will Jag risk losing everything he's worked for?


Content warning: explicit sex, graphic language.
Ashley's Review:
When I'm reading my romance, a hunky military man is right up there at the top with a cowboy and a cop. I don't know why that is, but hey, it works for me! He's handsome,
self-assured, and knows how to please a lady. She's ready to take that double dare from her friend and see what he's got.
Rhonda Lee Carver
quickly had me rooting for Zoe and Jag to get together. They each think they can handle a no-strings-attached fling, but then they're unexpectedly thrown together as Jag is assigned to protect Zoe from a threat. I just love it when the characters need to be professional, but the sizzling attraction between them creates so much sexual frustration, they just can't hold back. Yummy!
Double Dare
by
Rhonda Lee Carver
is an excellent story! It's explosive and you'll want to put it at the top of your Must Read pile!
Rated 5 Ravens by Ashley!
FTC Disclaimer:
In accordance with FTC guidelines, it's important for you to know that we also have an Amazon Associates account, which means that we receive a nominal referral fee every time a reader purchases a book on Amazon through the links on our website or Amazon Store. With that said...

Thank you for your continual support and we hope you enjoy our new site.
The Blackraven